Norfolk Personal Injury Lawyer
The personal injury lawyers at Rutter Mills have represented the Norfolk community for over sixty years. As your local firm, our clients aren't just case numbers. For our team, it's personal. Coastal Virginia where we live, play, and work. The people we serve are our friends, neighbors, and community. We believe in the fair representation of its inhabitants, our neighbors. 
If you've been injured by another's negligence or wrongdoing, our expert team of compassionate, personal injury lawyers can consolidate a claim to defend your rights and security.  Don't struggle alone. Let our counselors guide you to physical, emotional, and financial security. Hiring a Norfolk personal injury attorney from Rutter Mills can help you get your life back on track after a costly and painful injury.
A Personal Injury Lawyer in Norfolk Can Get Your Injury Costs Covered
The amount of money you receive from a settlement or jury-awarded payment depends on a number of factors. Here are several different types of damages that you can seek compensation for:
Medical costs

. Your health is the most important part of a personal injury case. If you received medical care from your doctor or a hospital for your injuries, your lawyer can seek reimbursement for your bills. They can also win you compensation for ambulance rides, physical therapy, and any related medical treatment you might need in the future.

Lost wages

. If you've suffered an injury due to another's wrongdoing, you'll probably miss a lot of workdays during your recovery period. Depending on your case, you might also have sustained a long-term disability that reduces your earning capacity, or bars you from working at all. You shouldn't have to worry about how to feed your family after an injury. A Norfolk personal injury lawyer will help you regain money for the current income you're missing out on as well as for wages you'll lose in the future due to your injury.

Wrongful death

. If your family member or loved one has passed away as a result of someone's reckless actions, we offer our deepest condolences. We understand what it's like to lose someone close to you, which is why we'll dedicate ourselves to winning compensation for funeral costs, medical bills, and other expenses. 

Pain and mental anguish

. Injuries can be physically and mentally painful. It can be hard to put a price on suffering, but our skilled personal injury attorneys will do their best to get you compensated for any physical pain or

emotional distress

you might be experiencing as a result of your injury.
Gain Maximum Benefits With the Help of an Experienced Personal Injury Attorney
Pursuing a personal injury claim by yourself can be complicated, frustrating, and feel nearly impossible. Insurance companies will try to diminish the significance of your injury and the validity of your claim at every turn. On top of that, the legal system can be very difficult to navigate.
With over 60 years of experience, the skilled team of lawyers at Rutter Mills knows how to handle the wayward methods of insurance companies. We can guide you to correctly follow relevant filing requirements when pursuing your claim. We'll also talk to insurance companies on your behalf so you don't have to worry about complex legal procedures – so you can focus on recovering and moving forward.
Can I Afford a Lawyer?
At Rutter Mills, our lawyers work on a contingency-fee-basis. This means they only get paid a portion of your final compensation total – it means our fees are only paid when you get the coverage you're entitled to. If cases are unsuccessful, then we don't charge you our legal fees. 
Everyone is entitled to legal representation, whether you're a student at ODU or Norfolk State, whether you work at the Wisconsin or the Hermitage, whenever you simply need help – we are here for you. You have nothing to lose and everything to gain when consulting a knowledgeable lawyer about your claim and the benefits you deserve for healing.
What Do I Do After I've Been Injured?
If you want to be sure you'll get the maximum amount of compensation for your injuries, there are a few things you can do to prevent any roadblocks in your case. Here's what you can do to ensure you get the highest payment possible:
Seek medical treatment immediately

. Even if your injuries are mild, it's important you are evaluated by a doctor after your accident. If you don't seek medical treatment after your injury, the defendant's insurance company can use it against you to discredit your injuries and invalidate your claim.

Call the police

. Especially in the event of a car accident, it's your duty under

Va. Code § 46.2-894

that you contact local law enforcement immediately after your injury. An official police report can be used in court to prove details about the accident, and it can also serve as a document of any witnesses who were present.

Keep relevant documents

. Taking photos of the accident scene, holding onto medical bills, and keeping a journal of your physical and mental suffering can help your case. Your attorney will be able to use these documents in court to validate your claim.

Don't post about your injury on social media. Social media posts can be used by the defendant's lawyer to discredit your claim. Even a simple photo of yourself can be presented in a way that downplays the severity of your injuries.
How a Norfolk Personal Injury Attorney Can Help Me
If you need compensation for your injuries, the best thing you can do is to call Rutter Mills and schedule a free consultation with one of our personal injury lawyers in Norfolk. Or stop on by–we're just a few blocks away from the Chrysler Museum downtown. 
Once we know a little more about your situation, we'll take the following steps to help get you the payment you need:
We'll make an investigation of the accident

. In order to create a claim for your injury, lawyers will need evidence to prove how it happened. We have our own investigation team to build your case who'll analyze photographs of the scene, eye-witness accounts, and the official police report. If necessary, we'll bring in crime scene experts to gain further insight into the accident.

We'll use medical records

. A lawyer will need evidence you were injured to prove your case in a court of law. To support your case, we gather any medical charts and hospital records related to your injury.

We do the negotiation with the defendant's insurance company

. The vast majority of personal injury cases settle out of court. That being said, negotiations with insurers can take a significant amount of time. Luckily, the lawyers at Rutter Mills know how much your claim is worth, and if insurance doesn't offer you a fair settlement, we'll help you file a lawsuit.

When you're not satisfied, we'll take your claim to court. And we'll fight until you are satisfied.

If you decide it's time to file a lawsuit, we'll help you do so within

Virginia's statute of limitations

. We'll use all the evidence and medical records we've gathered to prove to the jury you were a victim of someone's unlawful actions. We'll fight from the day you make your claim to the day you get settled with the money you deserve to pay for your recovery.
Contact Our Personal Injury Lawyers in Norfolk for a Free Consultation
We serve the waterfront, from Waterside to Ocean View to beyond the borders of Portsmouth. If you've sustained injuries due to the negligence or wrongdoing of another individual, don't hesitate to speak with legal counsel. Our personal injury attorneys in Norfolk will help you build your claim and seek the financial support you need for your recovery. 
Call us or fill out a contact form to schedule a free consultation to learn more about how we've helped the citizens of Norfolk and greater Virginia, and how we can help you.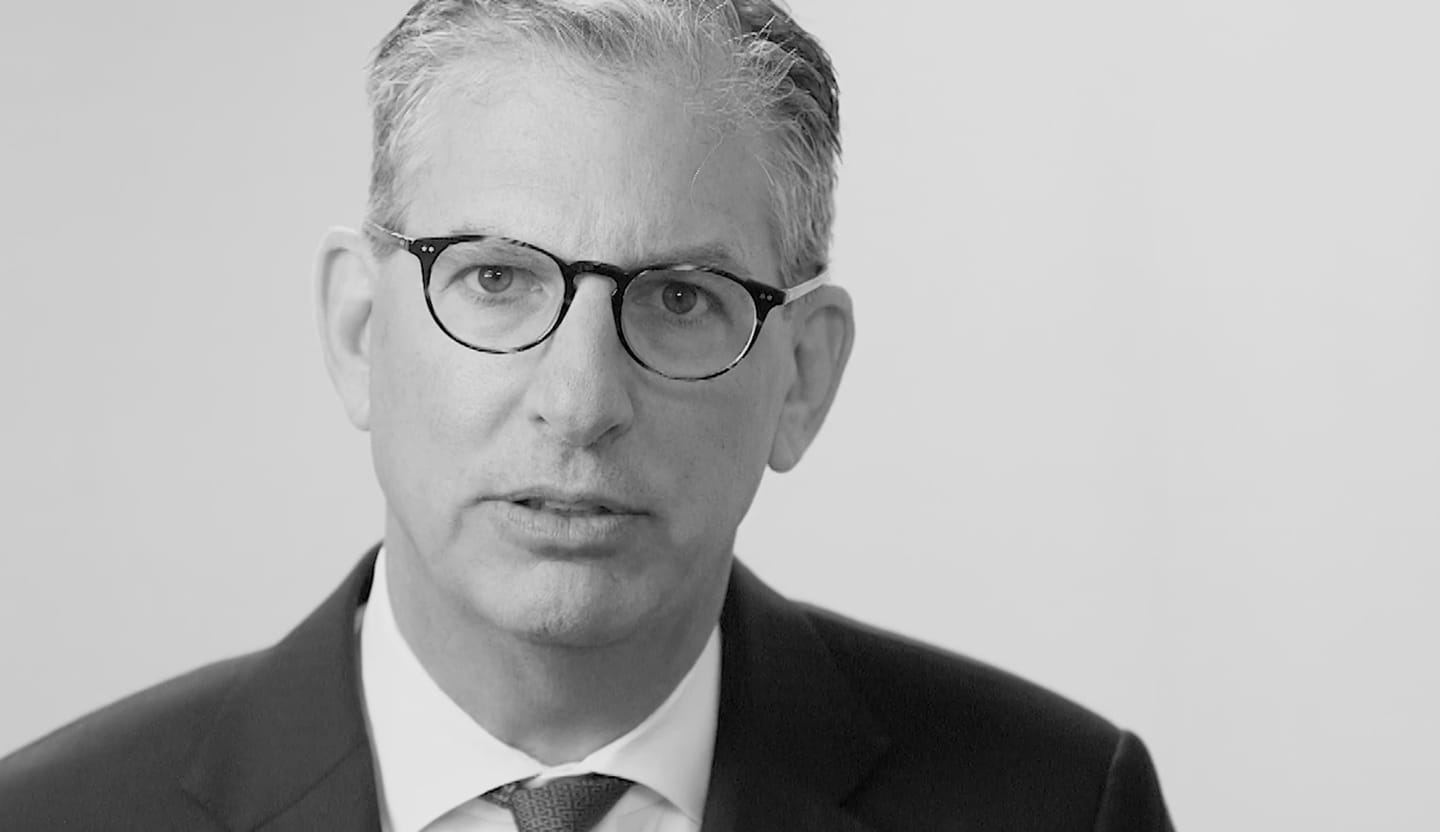 Your Lawyer Matters
When you've been injured, you've got a lot at stake - but so does the insurance company. Walking into the court room with a serious lawyer makes all the difference. Watch our video to learn more about Rutter Mills. Your lawyer matters.
What Our Clients Say
"The staff at Rutter Mills worked for me from the first minute I was in their office. They called and emailed every week and kept better records than I did. I was injured and had to undergo two operations from the accident. The recovery period was long with many physical therapy sessions over the next year. The staff emailed me many times, asking if there was anything they could do to make me feel better during my recovery. During this time my attorney was active in filing the paperwork for court litigation, but was contacted by the other law firm that wished to discuss settling my case. Depositions were done and the final one was scheduled and I was present to complete that phase of the case. My attorney got a maximum award for me and I will be forever grateful for his and their staff's work and attention during my time of legal need. Rutter Mills will be my only call if I ever need legal representation in the future."