Virginia Car Accident Lawyer
When you're involved in a car accident, it's serious. You need a lawyer that can take on the big insurance companies and let you focus on getting better. Auto accidents can run the gamut from a minor fender bender to a 15-car pileup. But big or small, any accident that causes you or your loved ones an injury can be life-changing. 
We at Rutter Mills understand how catastrophic car accidents can be to you and your family. Our skilled Virginia car accident lawyers also know exactly how to walk you through the legal process so that you can get back on your feet and get back in your car. We don't back down from a fight. 
Phone records from a distracted driver or information from a car's computer showing a driver's speed and braking information will give proof of who's at fault. The insurance companies hire lawyers to protect themselves. Shouldn't you do the same?
Step-by-Step Guide If You're Involved in a Car Accident
After a collision, you may be scared and disoriented. There might even be damage that you haven't detected yet. What if you feel fine in the moment, but start feeling pain a week later? If you've been in a car accident, the other driver may be responsible for the repairs to your physical and mental health.
That's a lot to consider in the moments after a crash. So Rutter Mills wants to make things easier for you. Here's our step-by-step guide you can read with your family to prepare yourself if you should ever get into a crash:
If it's serious, GET HELP.

If you have injuries that require immediate medical attention, seek it out ASAP. Either call an ambulance or get to a hospital as soon as you can. Your safety and health should be your first priority.
Pull over to the side of the road if possible and as soon as you can.

Once you've assessed that you and your passengers are alright, it's important to get yourself out of harm's way. If your car is driveable, pull over to the side or shoulder as soon as possible. 
Get footage.

Take photos or videos of the scene or damage. Visual footage provides indisputable facts about what happened to you. 
Get the other person's insurance information.

Even in a minor fender bender, it's important to get the insurance information of the drivers involved. When you move forward with a claim, you'll need to know how to get in touch with them. Pro tip!: Ask to take a picture of their card rather than writing it down. It will save you time and you'll avoid accidental errors!
Call the police.

No matter how minor the incident, get an official report. Official documentation of the accident will help you with potential insurance claims or lawsuits. You can also ask for a report from your local police station.
See your doctor.

Your health is the top priority. Accidents can cause residual medical issues which lie under the surface for months. Let your doctor diagnose any concerns so that your health is protected.
Talk to a lawyer.

As early as possible, you'll want to speak with a qualified injury attorney like the team at Rutter Mills. They can advise you on the best course of action. While you focus on recuperating, our specialized team of car accident lawyers will deal with the insurance company for you.
Avoid posting your accident or injury on social media.

Be wary of posting details about your accident or injuries on social media. Not only can facts get distorted or embellished, but judges can also grant  insurance companies access to your accounts. Information can be used against you to deny you coverage. We are trying to keep you covered. First talk to your lawyer instead to establish all the facts.
Now you have a great tool and if you're ever involved or present at the scene of an accident, you'll know exactly what to do. 
If you're unlucky and a car accident happens to you, an insurance company or a lawsuit are the last things you want to deal with. Would you agree it's easier to have someone help you handle the legal details of your case? 
Our Rutter Mills offices offer free initial consultations to car accident victims. Any one of our lawyers can speak with you and guide you through the right steps to take that will give you the best outcome to rebuild yourself stronger.
Common Car Accident Statistics
Small accidents can be more severe than they first appear. Serious accidents can be medically and financially devastating. 
According to the 2020 report from the Virginia Department of Motorized Vehicles (DMV):
A crash occurred every five minutes

More than two lives were lost per day

At least 144 people were injured per day

One out of every 31.7 licensed drivers were involved in a motor vehicle collision
While even the smallest run-ins are a hassle, nothing can compare with the devastation of a serious accident. Serious injuries require serious health care. Serious accidents require serious legal help. 
Getting you the payments you need to put the pieces of your life back together is a Rutter Mills-top-value. Our attorneys have extensive experience helping victims of car accidents throughout the state and we won't back down until our clients get what they are owed. 
Common Injuries in Car Accidents
When you've been injured, you need to focus on your well-being so you can get back to your family, career, friends and hobbies. So why not have a skilled lawyer handle insurance companies while you handle healing? 
With a qualified Virginia car accident lawyer on your side, you can focus on your recovery while we handle negotiations with the car insurance companies. We'll make sure you receive maximum compensation for the injuries you sustained.
 We've seen our clients suffer various repercussions. Common car accident injuries include:
Back injuries

Bone fractures

Bruises

Burns

Chronic pain

Coma

Concussions

Dental damage

Eye injuries

Herniated disc

Hip injuries

Internal bleeding

Neck injuries

Organ perforations

Amputations

Knee injuries

Leg injuries

Paralysis

Spinal cord injuries

Whiplash



Even if you have purchased optional medical coverage as part of your car insurance policy, you may find it's not enough to afford the best treatment and care you're entitled to. In the wake of a car crash, your health is your – and our – top concern.
Our car accident lawyers are skilled, experienced, and tenacious – we don't back down in the face of even the most aggressive pushback from insurance companies. 
And our record proves it. For more than 60 years, thousands of clients have received the compensation they need and deserve to get their lives back on track.
5 Reasons Why You Need A Virginia Car Accident Lawyer
Even the most straightforward auto accidents can benefit from a legal advocate. When you've had a car accident, insurance companies act fast to settle your claim for as little as possible. In fact, 95% of car accident cases are resolved with a settlement rather than going to trial. But not everyone understands that they are entitled to more financial protection than their insurance companies are letting on.
If it's your first injury settlement negotiation, you may not have the confidence or experience to know what your case is worth. Plus, insurance companies hire lawyers to protect themselves. Shouldn't you do the same? To them, you are just a number. To us at Rutter Mills, you are a protected priority.
So when should you consult a car accident lawyer?
Are you and your family drowning in medical bills?

Have you been injured and could it lead to future disability?

Were you hit by a driver with little or no insurance and refused responsibility for the accident?

Do you feel low-balled by  the insurance company's settlement offer? Or are they requesting your personal medical records?

Perhaps you simply have questions about what happened in the moments before the crash?
If you've checked any of these boxes, it is in your best interest to get some legal advice.
These disputes are solved swiftly and easily – particularly if the insurance company knows you have a legal shark in your corner. Our lawyers go toe to toe with big insurance companies using a skilled team of in-house investigators, many of whom are prior law enforcement, led by experienced trial attorneys. 
We've settled thousands of cases, so we know when insurers are low-balling. We negotiate from a position of strength and won't back down. If push comes to shove, you'll benefit from our 60-year reputation as accomplished attorneys, well-known for winning complex, high-profile cases – cases like yours. 
As soon as you walk into the courtroom, you'll have the attention and respect of the judge, jury, and insurance company. When you walk in with a lawyer from Rutter Mills, they'll know you mean business.
How Long You Have To File Your Car Accident Claim In Virginia
In the state of Virginia you have a 2-year deadline to file your claim, also known as a statute of limitations. 
This two-year statute means you have some time to get your affairs in order before you make a decision on a settlement. However, you should contact a lawyer as soon as you can. The sooner you act, the easier it will be for a lawyer to collect evidence and strengthen your claim.
Something you should know: there is also a chance that your deadline could be much shorter than the normal two-year statute. This is especially true if a city, state, or governmental agency is involved. Talk to a Rutter Mills lawyer as soon as you can to preserve your shot at the fair settlement you're entitled to.
Is Now a Good Time? When to Call a Virginia Car Accident Lawyer
While the state of Virginia allows up to two years to file a personal injury claim, we like to work with car accident victims from day one. 
By consulting our Rutter Mills team right off the bat, we help you:
find the best medical treatment

collect valuable evidence from the scene

record your memories of the event as clearly and accurately as possible

assemble a winning team of crash investigators, medical experts, and insurance adjusters to vouch for maximum compensation on your behalf
A good legal team can take your case. A great legal team will protect you from common missteps that could jeopardize your claim. A Rutter Mills team get to the bottom of your case, starting with with a free consultation where we'll ask you a few questions:
When and where did the accident occur?

How did the accident happen?

Was speeding involved?

Who had the right of way?

Do you have contact information from the other driver?

Did the police file a report at the scene?

Were there any witnesses or photographs taken?

What specific injuries did you suffer?

Where were you treated for your injuries?
If you don't have all the answers, that's okay. Our team of investigators can fill in the blanks and uncover hidden details about the accident where necessary.
Getting Covered: How Compensation Works in Car Accident Claims
Getting into a crash costs you. But you shouldn't have to pay for someone else's negligence. 
Hiring a lawyer for your case means  recruiting a valuable ally who guides you through the legal process. We help you understand how to handle a car accident and create the necessary space for you to recover from it.
We Add Up Your Losses. Our lawyers have the know-how to assess the damage done to you – and not just the damages to your car or, more importantly, your body. We calculate the money you had to pay, any wages you lost, and the overall negative effects on your quality of life.
We Put A Number On It. We can quantify the damage and distress caused by an accident based on evidence, like your bills and medical diagnoses.
You Stay Up-To-Date. We will walk you through the process, keeping you up-to-date every step of the way.
Think about it: is your priority to battle insurance companies? Or to healthily recover while a devoted team goes to battle for you?
Damages You Can Recover from a Car Crash in Virginia
A robust Rutter Mills legal strategy is devoted to Virginia citizens who find themselves victims of a car accident. 
If you've found yourself flooded with health costs

, we'll help recover money for past, present and future medical expenses. This includes coverage for hospital bills, surgeries, medications, diagnostic tests, and rehabilitation.

If you've struggled with employment

because of your injury, we'll help you recoup lost wages, past and present. We'll also help you receive money if you've lost the capacity to earn wages in the future.

If you're a victim of emotional duress

, pain and suffering, we'll help get you funds for services you're entitled to.

If you've had to modify your home due to disability resulting from your accident

, we'll work to get you the funds needed to rebuild your future.

If you've lost a loved one in an accident

, we'll aim to recover the support for the grief, sorrow and solace of surviving family members as well as funeral and burial expenses.
At Rutter Mills, we are here to help. You and your family can embark on the road to recovery when you partner with us. We'll talk directly to medical providers and their billing departments so you don't have to. While you focus on recovery, we're focused on fighting for you.
How Pain and Suffering Is Calculated for a Car Accident Claim
It's easy to determine your "economic" damages, which are the clear, financial losses you suffered because of your accident. It's harder to determine how much you're owed for your "non-economic" damages, which are non-physical, quality-of-life costs you've endured. How do you put a dollar amount on the pain you've suffered?
Without the benefit of a lawyer's knowledge, it's impossible to say how much you could get in your settlement, let alone how much you could get for your pain and suffering. 
Our lawyers can help. At your initial consultation, our Rutter Mills team looks at your situation and makes an estimate for you of how much compensation you may expect.
Virginia Car Accident Lawyer FAQs
A Rutter Mills team member is available 24/7 to answer and redirect any questions you may have about a recent car accident. We never charge for initial consultations and offer legal representation at no upfront cost to you. We don't charge a fee unless we win!
What Should I Do If I'm Injured in a Car Accident That Wasn't My Fault?
Get immediate medical attention following an accident. When in the ER, do not speak with anyone but trusted family and friends. Do not speak with the other driver or their insurance company. As soon as you are able, call Rutter Mills.
Limit your use of social media after an accident. As you rest and recover, avoid posting information about the accident or injuries online. Let our investigators get information from the accident scene and witnesses.
Insurance companies are looking for any way to discredit your statements. Social media is increasingly a source of legal evidence in trials. Judges can authorize insurance companies to look up the information you and others post about your activities or injuries. It can weaken or derail your case.
Can You Sue for a Fender Bender?
Yes, you could be able to sue for a fender bender or any other "minor" crash. That's because accidents that seem small may become serious. Car repairs are expensive, and medical bills even more so. If the other driver was at fault for your accident, they could be liable to pay for your damages, small and large.
 If you're not sure you have a valid accident claim, you can always talk to a Rutter Mills team member. We'll listen to your story, assess your claim, and guide you through the legal process and what we can do for you.
The Insurance Company Called Me While I Was in the Hospital and Made Me an Offer. What Should I Do?
Do not speak to the insurance company until you have discussed your case with a lawyer. Why? Because an offer made by the insurance company is unlikely to be in your best interest. Do not sign a release and accept any money offer — you'll have no legal recourse if you regret it later. 
 Virginia law gives you two years to file a lawsuit, so you have some time to act. We'll work with you to make sure your medical bills and lost wages don't become a burden on you.
How does the Legal Process Work After a Car Accident?
A car accident where one party is at fault often involves two different cases — criminal and civil. The criminal case will be decided in traffic court, and a judge will assign a penalty – such as fines, points, and possible jail time. 
Don't be concerned if the other driver didn't get a ticket. This does not affect the civil personal injury case. The insurance companies for the cars involved in the accident will negotiate the claim, not law enforcement.
How Much does a Car Accident Lawyer Cost in Virginia?
It's understandable you might be worried about how you're going to afford to hire a lawyer. 
Rest assured our lawyers work on contingency, which means we only get paid if you get a settlement or at trial. Remember, just because it's free, doesn't mean it's cheap. Our payment simply comes out of a portion of your settlement. This means your lawyer will be totally invested in getting you the best results possible. Even better, you don't have to stress about how to pay them.
To find out more about how contingency costs work, get a free consultation with a member of our Rutter Mills firm. We will talk with you about how money is paid out after a case is settled.
Talk to a Car Accident Attorney in Virginia Today
Rutter Mills leads a legacy of lawyers dedicated to restoring well-supported balance to the lives of accident and personal injury victims across Virginia.
Last year, Virginia Lawyers Weekly reported Rutter Mills had twice as many Top 10 Verdicts than any other firm in the state. For more than 60 years, our clients have attributed much of their healing to our caring, personalized and thorough attention to their needs and concerns. 
Call us at 757 622 5000 or contact us online for your free consultation to see how Rutter Mills can work for you and with you. 
Rutter Mills is proud to serve the following Virginia cities and their surrounding areas, as well as northern North Carolina, the Outer Banks and the Eastern Shore.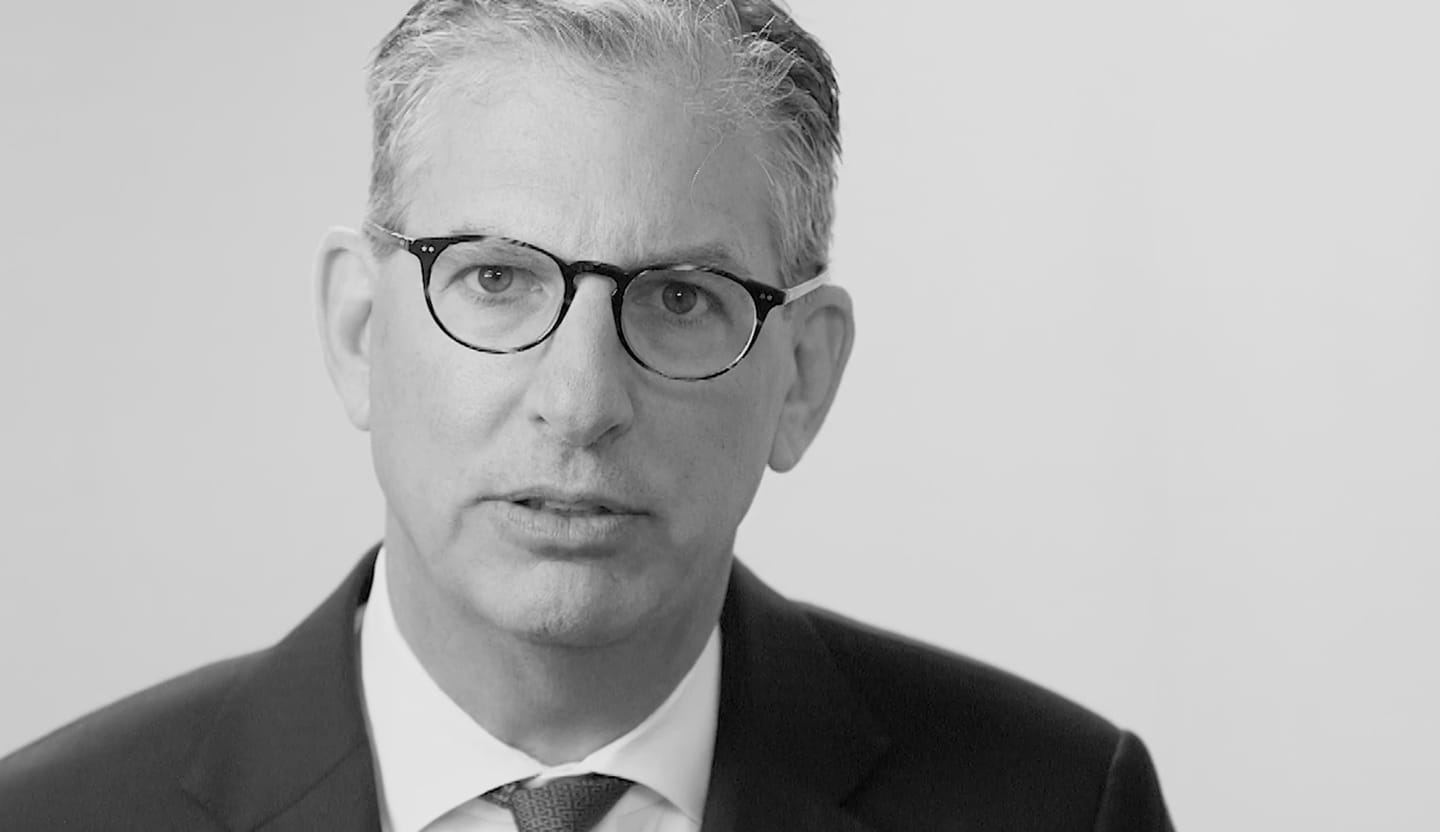 Your Lawyer Matters
When you've been injured, you've got a lot at stake - but so does the insurance company. Walking into the court room with a serious lawyer makes all the difference. Watch our video to learn more about Rutter Mills. Your lawyer matters.
"The time following a serious accident is terrible and confusing. Unfortunately, insurance companies will take advantage of that – they'll pressure you to take a settlement that they assure you is generous and fair. You need somebody in your corner from the beginning, one who has your best interest at heart. Rutter Mills has a reputation among insurance companies for being tough, and they also know if we don't get the settlement offer we think is right, we're more than willing to meet them in the courtroom."

– Robert Mills
What Our Clients Say
"After the car accident I didn't know where to turn. The insurance companies were no help and the bills were piling up. I called Rutter Mills and they were so nice and considerate on the phone. They helped me with my settlement and actually got me more money than expected."