Virginia Maritime Attorneys
Maritime work is not only physically demanding, it's one of the most hazardous industries. Conditions on the water coupled with heavy equipment and weather can result in high accident and fatality rates. A maritime injury lawyer in Virginia can provide tenacious representation to offshore and maritime workers who have been injured on the job in addition to those hurt in recreational water activities. 
For more than 60 years, our dedicated legal team at Rutter Mills has been the pre-eminent authority in maritime law in Hampton Roads and coastal Virginia. Over the years, our firm has litigated a number of nationally significant maritime law cases – tragedies that have made headlines.
What does a Maritime Injury Lawyer Do?
Maritime lawyers are attorneys that handle accident and injury cases at sea for both workers and recreational boaters. That includes every step of an accident claim process, from the moment you first get in contact to the time that you receive your compensation check. 
To do that, your Virginia maritime injury attorney will have to show not only that the at-fault party caused your accident or that you were injured due to no fault of your own, but also that you're owed money for your damages. During your case, your maritime lawyer will:
Investigate your case and gather evidence

Tally up your damages using your bills, receipts, and other documents

Negotiate with the insurance company to make sure they are giving you a fair settlement

Fight for you in court in the rare event that your claim goes to trial
Our lawyers work on contingency, so you won't pay anything up front for their services. Instead, their fees will come out of a portion of your settlement so that you can move on from your accident with enough compensation to recover from your injuries.
Maritime Law Attorneys That Hampton Roads Residents Trust
Our firm's founding partner, Arthur Rutter served as President of the Admiralty and Maritime Law Association, and managing partner "Brother" Rutter held this same position. "Brother" also taught maritime law at the University of Richmond: School of Law, and is much in demand as a guest lecturer on the topic for attorneys across the country. 
Leveraging our in-depth knowledge of the Jones Act and admiralty law, we take great pride in helping clients who have been injured on the water through no fault of their own. Take advantage of client-focused representation on a wide range of maritime-related accidents and disputes by partnering with Rutter Mills. 
As accomplished maritime injury attorneys, we excel in complex claims involving longshoremen, seamen, offshore workers, and individuals who were harmed during recreational water pursuits.
Ranked one of the "Best Law Firms" by US News eight years in a row, we offer strategic, effective representation and bring our diverse perspectives to every single case. Speak with a veteran maritime law attorney Newport News and Norfolk residents have come to rely upon.
What to Do After a Maritime Accident
After any accident, it's important that you take care of your own health and safety before you do anything about your injury claim. That means you should seek medical attention as soon as possible, even if your injury does not seem severe. Often, underlying injuries become worse if left untreated, and you'll need a doctor's diagnosis to file your claim.
While you are waiting for help to arrive, there are some steps that you can take to better your chances of a successful injury claim. After a maritime accident, you should:
Take pictures of the damage done to your craft or anything else involved in your accident

If there was another party involved, get their contact and insurance information

Talk to anyone who saw what happened and get their contact information

If you were injured on the job, report your injury to your employer as soon as possible

Talk to a maritime injury lawyer in Virginia as soon as possible

Be sure not to post any information about your injury on social media
What Counts as Maritime Law?
Maritime law, also known as admiralty law, applies to all accidental injuries that take place on the water. This includes injuries sustained while working as a crew member on a sea-going vessel as well as those sustained while boating, jet skiing, vacationing on a cruise ship, or other recreational activities.
Admiralty law covers a range of parameters pertaining to legal job duties, vessel collisions, explosions, cargo damage, oil spills, maritime injury claims, and much more. Jurisdiction over maritime law matters was originally overseen by federal courts. Today, many of these claims are subject to state personal injury laws.
Boating accidents, and other injuries on the water, fall under federal maritime laws that are different from Jones Act laws. The process and factors involved in getting the compensation you deserve can be much different. 
Because of this, you are more likely to receive the full amount of compensation you deserve if you have the help of an attorney with extensive experience in maritime law – one who knows the intricate differences between maritime law and state personal injury law.
Common Types of Maritime Law Cases
Our legal team protects the rights of injured seaman and advocates for victims of recreational maritime accidents. Among other complaints, our maritime law attorneys handle cases arising from:
Recreational boating accidents

Offshore injuries

Barge accidents

Tugboat accidents

Vessel collisions

Accidents on commercial fishing vessels

Jones Act cases

Oil platform accidents and explosions

Longshore and Harbor Workers Act cases

Death on the High Seas – wrongful death claims
What Is the Jones Act?
When your health and livelihood are on the line, you need an attorney who has a comprehensive understanding of the legal tenants that govern maritime law. This includes The Jones Act, the primary piece of protective maritime legislation in the United States, codified under 46 U.S. Code § 50101. 
You can rest assured that our Virginia maritime injury lawyers have successfully litigated cases under the Jones Act, procuring fair monetary reparations for clients harmed while performing their duties.
The Jones Act is designed to provide financial relief to workers who sustain illness or bodily injury resulting from negligence or the unseaworthiness of an operating vessel. Under this important piece of legislation, maritime workers can seek compensation for an injury that was caused by the negligent actions of a vessel's owner, operator, or personnel.
Settlements recovered in Jones Act claims can include monies for: 
Lost wages

Medical care

Mental and emotional anguish

Pain and suffering

Future loss of earnings 
Unfortunately, insurance companies can and will use the complexity of the law and the specialized nature of the industry to delay or avoid paying benefits, underscoring the need for a competent maritime law attorney.
Maritime Injuries: Protect Your Legal Rights
Your choice of legal counsel matters, especially after suffering from a maritime injury. Virginia has dozens of maritime law attorneys advertising their services, but few with the dedication, prowess, and reputation of our firm. 
Our expert team of personal injury lawyers has intricate knowledge of: 
The Jones Act

The Longshore & Harbor Workers' Compensation Act 

The Death on the High Seas Act

The Limitation of Liability Act 
Don't compromise your rights by foregoing legal representation.
We know the tactics employed by insurance companies, which give little regard to the health and well-being of injured employees. The employer and their insurance company have a vested interest in paying as few damages as possible, regardless of your expenses and the extent of your injuries. But remember:
You have the right to seek treatment from any doctor you choose

You are entitled to medical benefits, even if you do not sign paperwork filed by insurance adjusters

You are not required to provide insurance adjustors a recorded statement regarding the accident

You are not obligated to accept a settlement offer
Talk to a Virginia Maritime Law Attorney Today
The easiest way to level the playing field after an injury is to have a qualified attorney representing your interests. If you were harmed in a maritime-related incident, put your trust in the Virginia maritime accident lawyers at Rutter Mills. 
Our talented attorneys remain wholly committed to helping clients in Norfolk, Newport News, Virginia Beach, and the surrounding areas recover just compensation. Contact us today.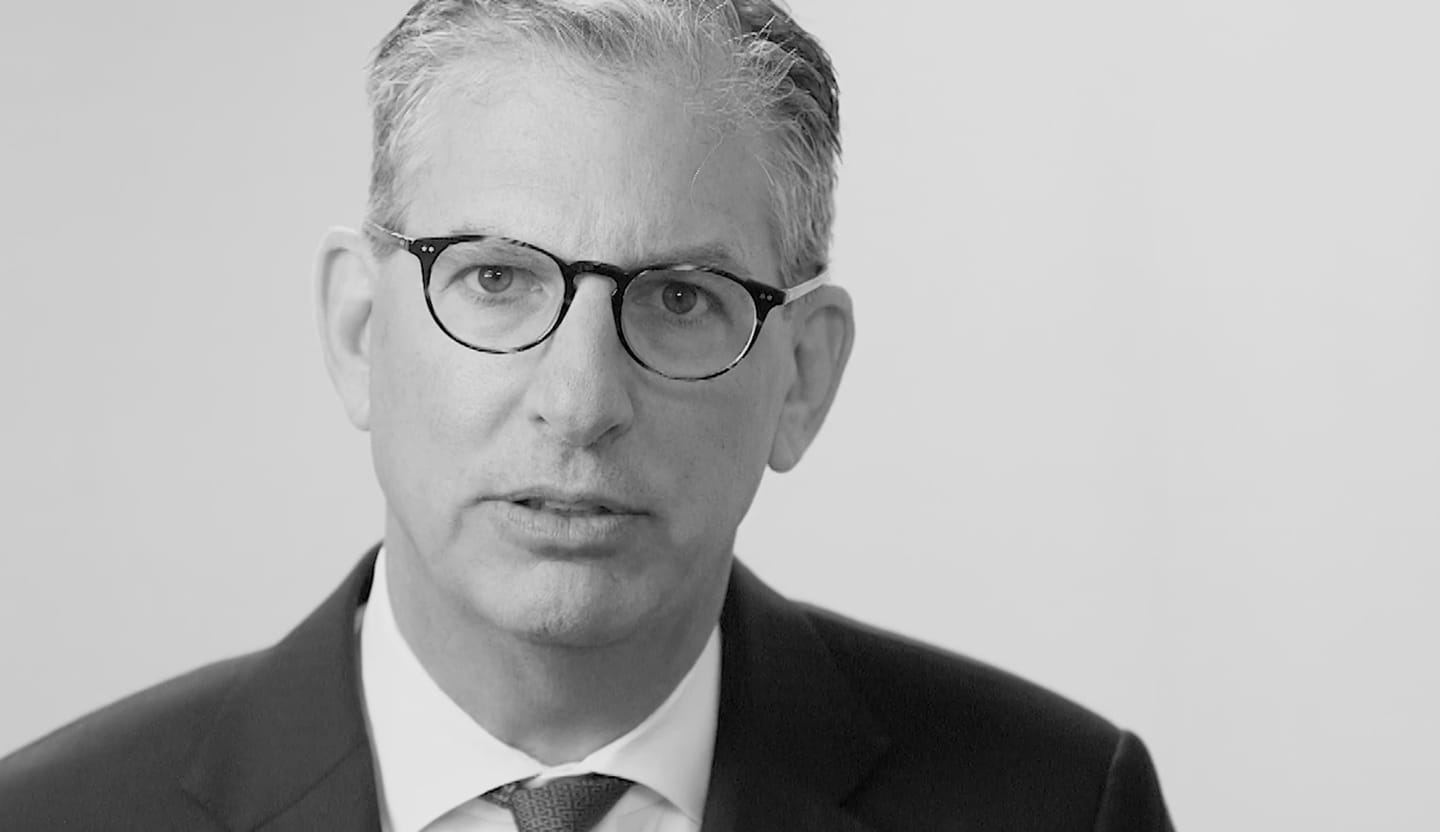 Your Lawyer Matters
When you've been injured, you've got a lot at stake - but so does the insurance company. Walking into the court room with a serious lawyer makes all the difference. Watch our video to learn more about Rutter Mills. Your lawyer matters.
"My partner Adam Lotkin and I recently helped a Jones Act seaman who was badly injured while working in a foreign port. Both legs were crushed, and he lost his right foot. We were able to get a $3.75 million settlement for him, but he'll never work as a seaman or engineer again, and nothing in his life will ever be the same. This is hard, risky work – and it takes a special kind of person to do it. Our job is to see that the law protects these men and women as best it can."

– Brother Rutter
What Our Clients Say
"I am so happy with Rutter Mills and their staff. I highly recommend them. I am so happy I chose them to represent me! One of the best decisions I ever made."