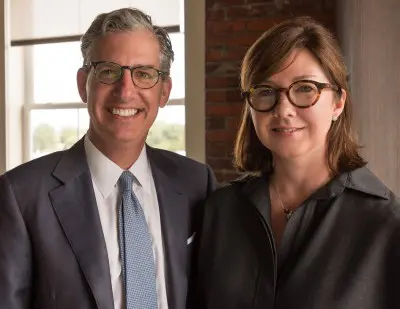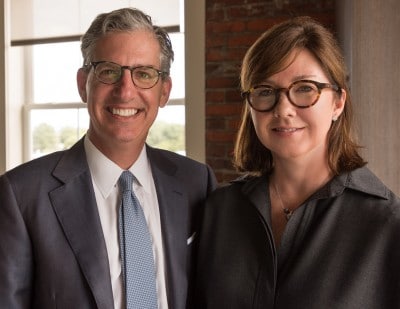 We are so excited to share with you that our Managing Partner, Brother Rutter, and his wife, Meredith Rutter, will be given the 2016 Downtowner of the Year award by the Downtown Norfolk Council! This honor is awarded annually to an individual or individuals who have made a substantial contribution to Downtown Norfolk through economic and cultural development. Brother and Meredith Rutter will be presented the honor on June 15, 2016 at the Downtown Norfolk Council's Annual Meeting.
The official press release from the Downtown Norfolk Council beautifully explains the passion the Rutters have for enhancing Downtown Norfolk and helping it prosper.
"Husband and wife Brother and Meredith Rutter have been an integral part of the birth and success of the NEON (New Energy of Norfolk) District. They renovated the historic 1917 Texaco building in the District and opened Work | Release, an art exhibition and event space. They also founded NEAR (New Energy Artist Residency), an artist residency program in partnership with the Chrysler Museum of Art and the Glass Wheel Studio.
In addition, the Rutters have a free short-term apartment loan program within the Texaco building for nonprofit art organizations for visiting artists or speakers. Brother serves on the Board of Trustees of the Chrysler Museum of Art and chairs the exhibition committee. Meredith and Brother founded the Rutter Family Art Foundation, a nonprofit organization dedicated to bringing contemporary art to the widest possible audience in Hampton Roads. They have funded five art exhibitions with plans for five more in 2016.
The Rutters also founded a Curatorial Fellowship that is awarded yearly to a college or graduate student pursuing curatorial studies. The current recipient has completed an internship at the Museum of Modern Art in New York and will curate, install and oversee an art exhibition at Work | Release this summer."
Brother and Meredith Rutter work hard to give back, support, and add something to the community in which they live and work. It's a virtue that extends to the entire Rutter Mills law firm. Hampton Roads is our home, and we are committed to making a difference for our clients as well as our community.
Congratulations to the Rutters! We are so proud to be part of your extended family!
Sound legal advice you can count on
The personal injury attorneys at Rutter Mills represent clients throughout the Hampton Roads metropolitan area, including Norfolk, Newport News, Hampton, Virginia Beach, Chesapeake, and Portsmouth. Contact our office 24/7 to schedule a free consultation.