Virginia Wrongful Death Lawyer
The loss of a loved one is one of life's deepest pains. Worse yet is feeling you could have prevented what happened. If someone close to you has passed away due to the careless actions of another, a wrongful death attorney in Virginia can pursue a claim for you to avenge your loved one and protect your financial future.
Thorough investigation and an unwavering pursuit of justice are our means to uncover truths as we hold negligent and reckless wrongdoers accountable. Not only does Rutter Mills have the experience and resources necessary to win your case – we have a team of compassionate, justice-driven attorneys ready to defend those who've been unfairly affected by harm.  
Virginia Wrongful Death Attorneys Can Seek Damages
It takes a special kind of lawyer to identify your needs from the roots – this is specifically what Rutter Mills' lawyers focus on. Rutter Mills' personal injury lawyers in Norfolk, Newport News, Hampton Roads, and Virginia are sympathetic negotiators and litigators who focus first on your emotional needs during your time of grief. We pursue financial compensation because we understand the support you will need to heal will cost money. 
In your time of mourning, we believe you are entitled to whatever resources you need to heal from the wrongful death and loss of someone dear to you. With our experience, we'll lead you to support systems you need to treat:
Your grief, anguish, sorrow, and emotional trauma

Income lost due to a loved one's death

Funeral and burial expenses

Loss of services, care, protection, assistance, and companionship

Medical bills

Damages meant to punish the wrongdoer responsible for your tragedy
With our help, you will find yourself and your family well-supported for the future of your healing.
Our Wrongful Death Lawyers in Virginia Can Protect Your Financial Future
Each case is unique, but the Virginia wrongful death attorneys at Rutter Mills have a record history of obtaining resources you need to underpin your healing. Managing partners Rutter and Lotkin have a wealth of experience in recovering for families with wrongful death cases. We advocate strongly for justice and ongoing support of victims who've been left behind to struggle through the grief of losing a loved one. 
Whether a local worker killed in a shipyard incident or the death of a beloved father in a high-speed car accident, Rutter Mills has helped families recover the necessary finances to support healing, treatment for emotional duress and survival expenses for those left behind. 
Situations That Lead to Wrongful Death
The worst grievance is knowing a death could've been prevented, for instance, if safety measures were not in place and someone suffers a fatal fall in a warehouse or is exposed to harmful chemicals in their workplace. When safety is jeopardized, nothing can undo the harm it causes. 
Legally, a wrongful death is a fatality caused by another person's negligence, recklessness, or intentional misconduct. Whether the victim's loss was immediate or a painful, drawn out process, several circumstances can lead to a wrongful death claim, including: assault, car accidents, defective products, failure to maintain premises, hazardous chemical exposure, medical malpractice, nursing home abuse and neglect, pedestrian accidents, premises liability (slip, trip, and falls or drownings on a property), workplace accidents.
Processing loss and grieving take a tremendous toll. You may not have the energy needed to get support you need or seek justice against wrongdoers during such a difficult time. You're not alone in feeling overwhelmed, defeated or at a loss for how to proceed. 
It takes the expertise of medical and legal professionals to pinpoint the exact cause(s) of your loved one's passing. If you're unsure how your loved one's accident happened, we are here to help. A wrongful death attorney in Virginia can help you uncover hidden facts and seek justice for the loss of your loved one.
Who's At-Fault In A Virginia Wrongful Death Case?
Losing someone, no matter the cause, is unbearable. And in our grief, our understandable  instinct is to place blame on someone – sometimes even ourselves. 
Not all accidents, medical errors, or workplace incidents constitute "wrongful deaths", however. Circumstances vary from case to case. 
This is why having a knowledgeable and compassionate wrongful death lawyer on your side will help you identify the true cause and course of action to take in the aftermath of your loss, such as looking for:
Explicit or implied

"duty of care"

Evidence that laws were broken at the time

Poor hiring, training or supervisory practices

Signs that the accused person knew or should've known about a hazardous condition

Documents that reveal carelessness, negligence, or purposeful wrongdoing
In many cases, blame can't be placed on a single person. Virginia allows multiple parties to be held liable in a wrongful death lawsuit. 
Trucking companies are a perfect example: pushing drivers past their legal working hours is no secret. When truck companies pressure drivers to exceed their limits, they are as much at fault as the overworked driver is. If a drowsy truck driver strikes your loved one, then both the driver and the trucking firm can be held accountable. Rutter Mills' wrongful death attorneys and truck accident attorneys have a lot of knowledge handling intricate cases just like these. 
Our Virginia Wrongful Death Attorneys Can Help Estimate Your Future Losses
While hospital, funeral, and burial bills are easily calculated, our lawyers are skilled in estimating other losses you might endure. When pursuing compensation for lost income, a skilled wrongful death attorney in Virginia will bring in forensic experts to determine how much income your loved one would have continued earning for your family. 
We'll use this number to total up the amount you and your family need to survive moving forward. You can focus on healing from your trauma without the weight of financial costs worrying you.
Our team will also work with mental health experts who understand and attest to yours and your family's anguish and trauma. While there is no price for your pain, these damages are our way of ensuring your family's future is taken care of as you rebuild after your loss. 
Get Medical Costs Covered in Your Virginia Wrongful Death Claim
If your loved one survived with serious injuries for an extended period before passing away, you might feel helpless. You might question what the point was of their undue suffering. You might seek justice on their behalf. 
There's an additional way to help cover the tremendous expenses of your loved one's medical treatment prior to their death. Filing a survival cause of action on top of the wrongful death claim can recover money from medical bills, lost earnings, and pain and suffering. If you file a survival cause of action and are successful, the funds  would be paid out through the deceased person's estate.
Who Can File a Wrongful Death Claim in Virginia?
When you hire a Rutter Mills' Virginia attorney to pursue your wrongful death claim, we'll become a personal legal representative, taking action for a victim's surviving family members and estate. Those left behind are entitled to inheritance and may then be listed in the wrongful death claim:
A spouse (if married) and children of the decedent

If their parents are deceased, grandchildren may file

If there is no spouse, children, or grandchildren, the parent(s), brothers, and sisters may file

Dependent relatives within the household—related by blood, marriage, or adoption—can be included

Heirs to the estate under Virginia's intestacy law can file if there are no other legitimate survivors
It is important to consider all who may wish to be included, as only one wrongful death claim may be filed for the departed person. 
Deadline for Filing a Wrongful Death Claim in Virginia
According to the legal Code of Virginia § 8.01-244, there's a statute of limitations for filing wrongful death claims. The law states that your claim must be filed within 2 years of the date your loved one died, not the day they were injured. 
When dealing with loss, two years is no time at all and you might not have the energy to spend on a claim. We can help you avoid legal hassle during your time of mourning. We'll take the burden off your shoulders and handle legal matters for you.
If you and your family are considering filing a claim for your deceased loved one, reach out to a wrongful death attorney as soon as possible. We'll ensure your claim is filed properly so you can concentrate on what matters most – your healing.
Cost of Pursuing a Wrongful Death Claim in Virginia
Rutter Mills doesn't charge clients any retainer fees, upfront costs, or out-of-pocket expenses. We handle cases on a contingency basis. That means your Virginia wrongful death lawyer only gets paid after recovering compensation that satisfies the needs of your family. 
You have nothing to lose and everything to gain from calling for a free consultation. If we don't win your case, you don't have to worry about paying for our legal services.
Contact Rutter Mills for a Free Consultation
Rutter Mills will work tirelessly for you. Through investigations, we'll find answers you need for closure. By consulting highly qualified experts, we'll understand the full impact of your loss so we can make sure your needs are provided for. While we take care of the paperwork, you and your family can focus on healing together.
Wrongful death claims may be difficult – but difficulty does not deter us from helping you get closure. We can help you follow the next course of action. If you need guidance through your time of suffering, we can help you pursue a wrongful death claim and protect your family's future. Call our 24/7 line or contact us on our website so we may support and assist you.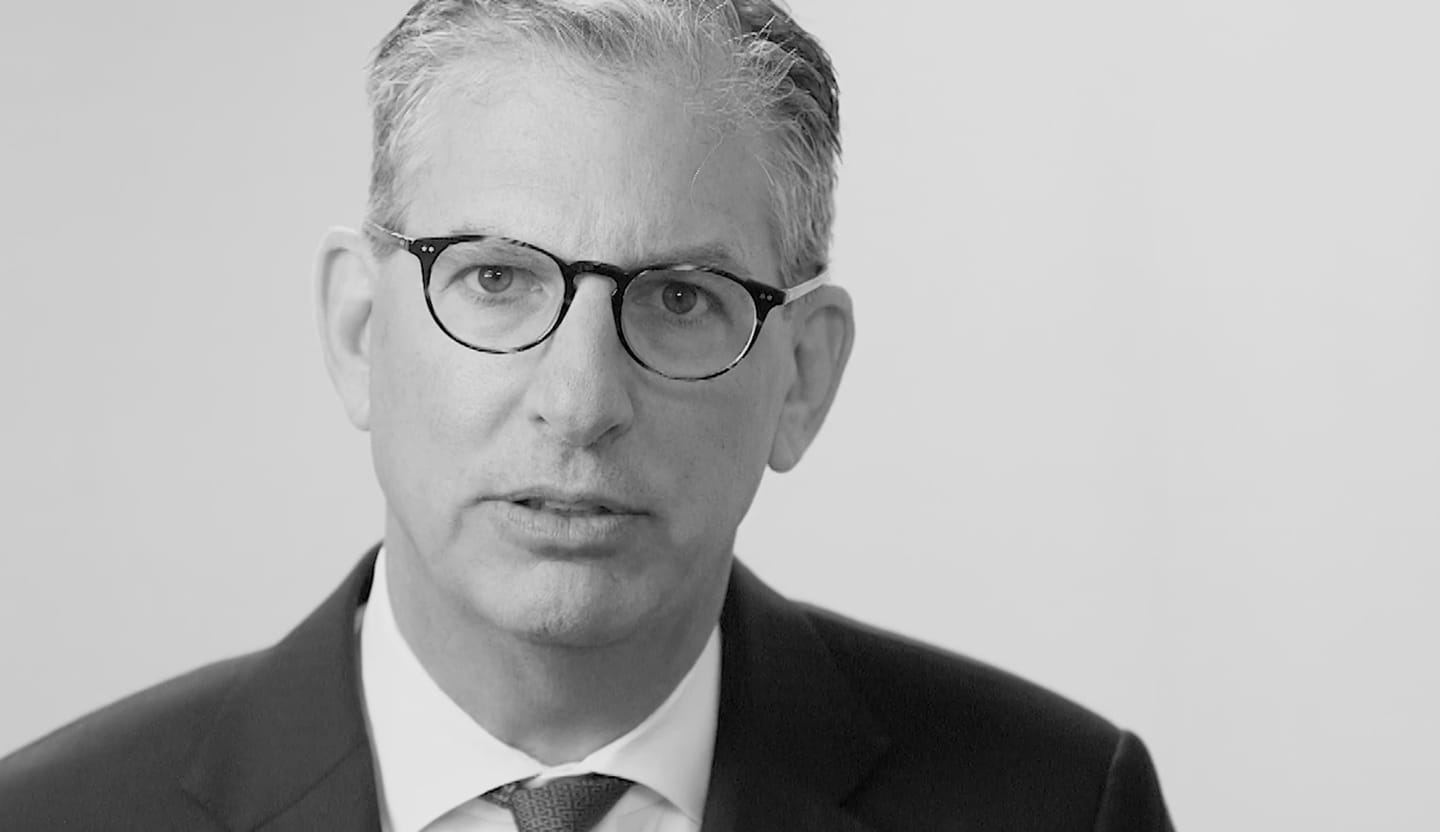 Your Lawyer Matters
When you've been injured, you've got a lot at stake - but so does the insurance company. Walking into the court room with a serious lawyer makes all the difference. Watch our video to learn more about Rutter Mills. Your lawyer matters.
"Nothing makes you feel more vulnerable than being hurt or ill. And nobody likes to ask for help. But when you need it most, we're at our best. We give our clients the confidence and support they need to know they'll be taken care of – that they'll get the best outcome possible, even in the face of a very bad situation."

– Brother Rutter
What Our Clients Say
"The staff at Rutter Mills worked for me from the first minute I was in their office. They called and emailed every week and kept better records than I did. I was injured and had to undergo two operations from the accident. The recovery period was long with many physical therapy sessions over the next year. The staff emailed me many times, asking if there was anything they could do to make me feel better during my recovery. During this time my attorney was active in filing the paperwork for court litigation, but was contacted by the other law firm that wished to discuss settling my case. Depositions were done and the final one was scheduled and I was present to complete that phase of the case. My attorney got a maximum award for me and I will be forever grateful for his and their staff's work and attention during my time of legal need. Rutter Mills will be my only call if I ever need legal representation in the future."