What Qualifies As Pain and Suffering?
"Pain and suffering" damages, as defined in legal terms, attempt to compensate you for non-economic losses arising from bodily injuries– including physical pain and impairment, disfigurement, mental anguish, inconvenience, inability to enjoy life, and future suffering. The idea is that injury victims suffer through losses that cannot be easily added up with a calculator.
Even after the hospital bills and lost wages are paid, an accident victim may not be able to sleep comfortably, go back to work in the same profession, lift a grandchild, or go out in public without showing the outward scars of serious injury.
Our Virginia personal injury attorneys have significant experience arguing for substantial pain and suffering damages. It helps to understand what constitutes it, how to document it, and how to increase the amount. 
What is the Legal Definition of Pain and Suffering?
The legal definition of pain and suffering is: "physical and mental anguish caused by an injury." This includes:
Physical damage to the body— the pain of a fractured skull, for example.
Physical discomfort to the body— temporary or permanent activity restrictions.
Loss of natural lifespan— the mental pain of a shortened lifespan.
Loss of enjoyment in life— the inability to return to work, activities, or hobbies previously enjoyed.
Symptoms of depression–insomnia, sexual dysfunction, and loss of productivity or appetite.
Mental anguish— symptoms of depression, fear, humiliation, anger, anxiety, or stress, for instance.
Post–traumatic stress disorder— anxiety, fear, stress, flashbacks, nightmares, uncontrollable thoughts.
Embarrassment— persistent shame from visible burns or scars that will never fully heal.
Insurance companies pay for pain and suffering in auto accidents– up to "bodily injury liability" policy limits. However, you would have other options if you were hurt in an accident that involved another person– who was to blame– due to their negligence or willful misconduct. Accident victims whose pain and suffering exceed what the insurer can offer may collect greater pain and suffering damages by suing the at-fault party in civil court.
Examples of Pain and Suffering
Accident victims experience pain and suffering in different ways, which is why there is no objective measure.
For instance:
A man breaks several bones and sustains a concussion in a car accident. As a result of these serious injuries, he has trouble sleeping, has no appetite, and cannot move freely around the house. The claimant was so angry and depressed about his condition; he was referred to a psychologist and a therapist.
A woman slips and falls on a piece of damaged flooring at work and suffers a back sprain. As a result of her injuries, she has to take several weeks off exercising and cannot run a marathon that she had been training for over the past several months. The claimant does not require mental health assistance, but she feels frustrated, unhappy, angry, and depressed about missing the marathon.
A woman with whiplash in a rear-end collision was able to return to work after several weeks, but in the initial aftermath of the injury, she was unable to drive, bend over, or lift more than 10 pounds. Since she had a small infant at home with her, she needed to call a relative to care for her infant and drive her older children to school. Pain and stiffness prevented her from sleeping, and the cries of her youngster to pick her up caused further distress.
A child is bitten by a dog. As a result, he sustained permanent scars to the face and arms and suffered the stigma of disfigurement. He also suffers an extreme fear of animals for years after the attack, requiring ongoing counseling.
A woman has been bowling with her spouse and social group every Thursday for 20 years before her accident. Her neck injuries prevent her from bowling and she soon begins to feel isolated from her marriage and her social circle. Now she must take pain relievers and use heat pads to minimize the physical pain she feels instead of participating in activities she enjoys.
A man regularly traveled for business prior to his auto accident. After sustaining a spinal cord injury, he can no longer sit for long periods in flight or on road trips. Though he was cleared to go back to work, he had to accept a demotion. The loss of status at work has affected his job satisfaction and he is deeply saddened by the inability to travel and take his family along on these "work" vacations.
Effective personal injury lawyers often use vignettes like this to describe their clients' pain and suffering.
How are Pain and Suffering Damages Documented?
Documentation for pain and suffering damages may include:
Photographs, police reports, and medical records to document your initial injuries.
A calendar of medical appointments, diagnostic tests, and therapy sessions to document ongoing care.
A written opinion of a mental health professional, testifying to your emotional pain and anguish.
A written opinion of a medical doctor testifying to your physical pain and limitations.
Written evaluations from healthcare providers, testifying to permanent losses or limitations.
Your own oral or written testimony to your pain and suffering.
Your family and friends' accounts of witnessing changes in personality, behavior, or productivity.
A record of prescription and OTC medications.
The more documentation plaintiffs have, the more likely they will be to gain pain and suffering compensation.
How are Pain and Suffering Damages Calculated?
Insurers and courts rely on several methods for estimating pain and suffering:
The Multiplier Method— Adding up past and future economic losses x 1.5-5, depending on severity.
The Per Diem Method— Assigning a reasonable sum to the payout per day throughout recovery.
The Job Description Method— Paying a salary based on focus group assessments of suffering.
How Can You Increase the Amount of Pain and Suffering Damages?
Insurance adjusters may decrease, or increase the amount based on their own claim handling experience, insurance policies for valuing claims, computer systems designed to make estimations, and your ability to prove your case.
The courts may increase or decrease a pain and suffering claim depending on their particular venue's history of compensating victims. Since some courts are more generous than others, choosing a venue becomes especially important in mass tort or product liability cases where lawsuits may be filed in the plaintiff's hometown, the court nearest the accident site, or the court closest to where the defendant resides or conducts business.
The following factors also influence a claim:
Soft tissue vs. hard injuries— Bumps, bruises, and sprains generally do not receive as much for pain and suffering as "hard" injuries like broken bones that show up in x-rays or CT scans.
Impact–Low-impact collisions are valued lower than fast-moving, high-impact collisions. Comparatively speaking, a fall from a height would be worth more than a slip, trip, and fall.
Permanence–Disfigurement and disability cases are valued higher than temporary injuries. Facial scars, severe burns, and amputations are among the highest-paid settlements.
Contact us today
Contacting a personal injury lawyer is the best way to ensure a maximum amount of pain and suffering. At Rutter Mills, we offer free consultations and do not charge upfront. In fact, we don't get paid until your case is settled or wins a court verdict. We will make sure you have all the documentation you need to create a compelling case.
Insurance adjusters and jurors are real people who will be able to sympathize, as long as there is sufficient documentation and testimony to justify compensation for pain and suffering.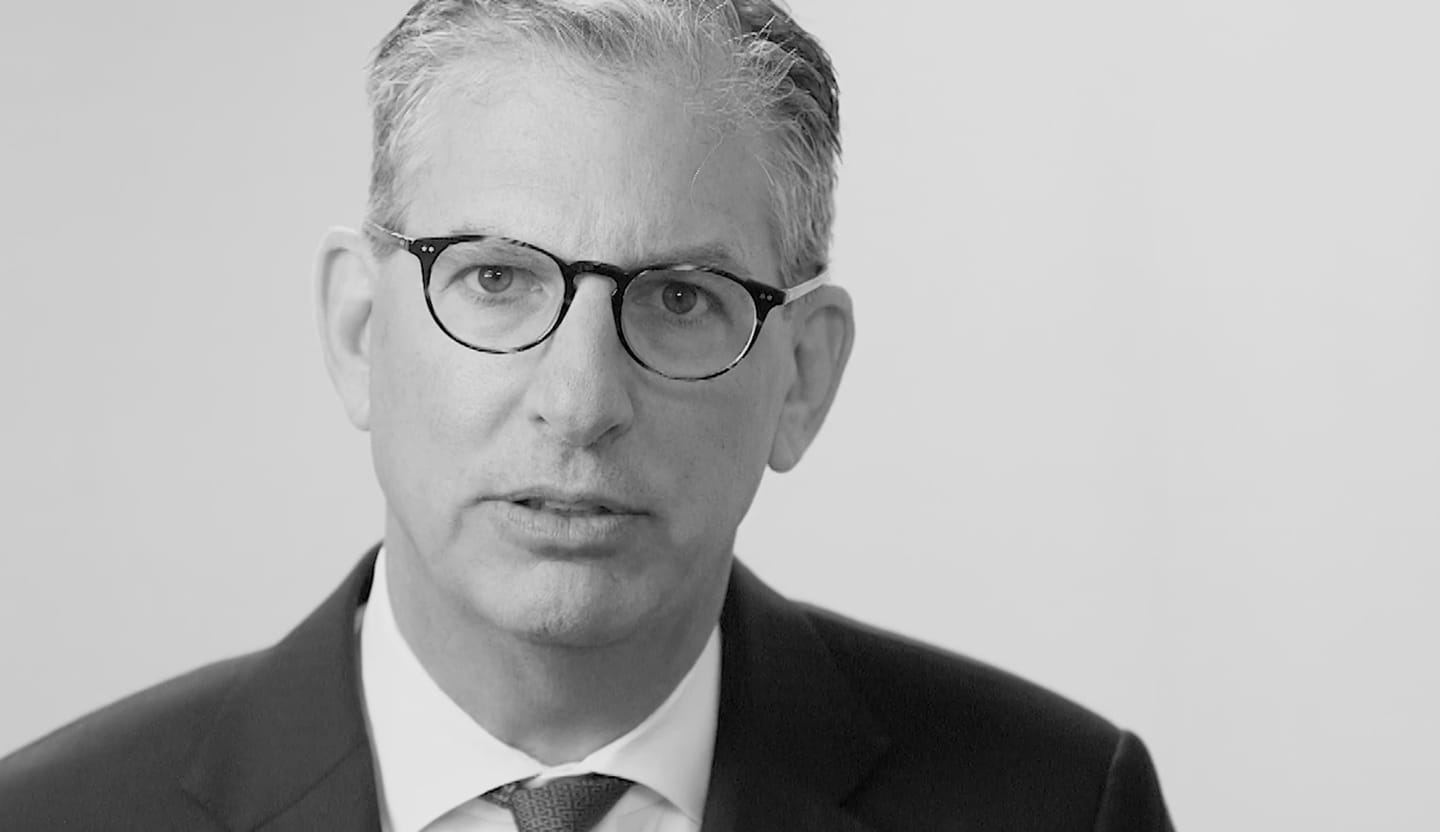 Your Lawyer Matters
When you've been injured, you've got a lot at stake - but so does the insurance company. Walking into the court room with a serious lawyer makes all the difference. Watch our video to learn more about Rutter Mills. Your lawyer matters.
"Nothing makes you feel more vulnerable than being hurt or ill. And nobody likes to ask for help. But when you need it most, we're at our best. We give our clients the confidence and support they need to know they'll be taken care of – that they'll get the best outcome possible, even in the face of a very bad situation."

– Brother Rutter
What Our Clients Say
"The staff at Rutter Mills worked for me from the first minute I was in their office. They called and emailed every week and kept better records than I did. I was injured and had to undergo two operations from the accident. The recovery period was long with many physical therapy sessions over the next year. The staff emailed me many times, asking if there was anything they could do to make me feel better during my recovery. During this time my attorney was active in filing the paperwork for court litigation, but was contacted by the other law firm that wished to discuss settling my case. Depositions were done and the final one was scheduled and I was present to complete that phase of the case. My attorney got a maximum award for me and I will be forever grateful for his and their staff's work and attention during my time of legal need. Rutter Mills will be my only call if I ever need legal representation in the future."