Virginia Personal Injury Lawyer
Victims of car accidents, defective products, malpractice, and workplace injuries often experience waves of misfortune that threaten to undermine the quality of their lives. The Virginia personal injury attorneys at Rutter Mills are committed to protecting the interests of those who are harmed by the reckless and negligent conduct of others. 
We are here for you in your time of need, providing compassionate guidance and aggressive advocacy in a wide range of personal injury matters. Our top-rated attorneys take the time to get to know each client, their story, their goals, and their concerns. When you call our offices, we will explain your legal rights and how your claim would be handled if you retain our services. 
What Qualifies As a Personal Injury Claim?
Personal injury claims are legal avenues for compensation related to any harm you have experienced due to the negligence of others. In other words, if you are hurt by someone else physically, emotionally, or financially, personal injury claims allow you to recover compensation.
Common instances that result in personal injury claims include:
Car accidents

Injuries resulting from manufacturing errors (product liability)

Premises liability (injuries on someone else's property)

Nursing home abuse or negligence

Medical malpractice
As a general rule, you likely qualify for a personal injury claim if you are hurt and the cause is someone else's actions or failure to act. This can include designing a product incorrectly, failing to follow safety regulations, not following existing traffic laws, etc.
Types of Evidence for Your Virginia Personal Injury Claim
Our attorneys have over 60 years of experience helping clients just like you get the money they need for the injuries they've suffered. Part of the way we go about handling your case is through collecting and preserving evidence. This can come in several forms, including evidence of your injuries, as well as crucial evidence of the other party's fault. We have a team of investigators trained to follow every legal angle to help you win your case. 
Evidence for Your Injuries
Primarily, evidence for your injuries comes from medical records related to the treatment you received after the incident that harmed you. However, there are plenty of other types of evidence we can gather that may help convince the judge or jury.. Examples include:
Official

police records

after a car accident

Eyewitness testimony

Testimony from your friends and family members

Your own story about how the incident affected you
Evidence of the Other Party's Fault
Next, our staff will work to secure evidence of the other party's fault in your case. Fault is a crucial element to establish because the court will reject your claim if you are found to be at all responsible for any part of your injury.
The evidence we typically gather for Virginia personal injury claims includes:
Eyewitness testimony of the event

Photos and videos of the incident

Testimony from accident reconstruction experts

Analysis of faulty products

Maintenance records

Official police records of the incident

Data from on-board vehicle computers

Cell phone records
By building a deep profile of the other party's fault, we can help ensure you maximum compensation.
Getting Compensation for Your Personal Injury Case
Personal injury litigation can help victims secure money for past, current, and anticipated damages – financial burdens that can quickly overwhelm a family when the breadwinner is unable to work. When accidents involve catastrophic injuries such as spinal cord trauma, traumatic brain injury, or paralysis, families can be put at risk for bankruptcy as hospital bills pile up and wages are lost. 
Our experienced lawyers know how to anticipate the future financial impacts stemming from your injuries and pursue a claim for the amount of money your family deserves. 
As your personal injury lawyers, we fight the big insurance companies for you so you can focus on healing.
Personal injury settlements and verdicts are intended to make the plaintiff "whole" again by reimbursing for two different kinds of losses, referred to as "economic damages" and "non-economic damages."
Economic Harms
The first category of damages includes all the financial ways you are affected by your injury. If you have medical bills, treatment invoices, or caregiving expenses due to the injury, those are all included. Some examples of economic harms include:
Lost wages 

Medical expenses – past, current, and future

Diminished earning capacity

The cost of physical or vocational rehabilitation
Non-Economic Harms
On the other hand, not all the fallout from your accident can be calculated with invoices and bills. Some injuries can diminish your capacity to care for yourself or rob you of your ability to do the things you love. The following are just some of the ways you can be affected by an injury:
Emotional trauma and anguish
Still, these are very real impacts that negatively affect your life, and the at-fault party in your case should be held accountable for them. As experienced Virginia personal injury attorneys, we work to solidify a fair value for these non-economic damages and get you the full recovery you deserve.
Virginia's Fault Laws in Personal Injury Cases
There is a significant issue with personal injury claims in Virginia that has to do with the state's laws regarding fault. "Fault" is a legal term for the blame associated with an event. If an organization or individual is deemed at fault, that means they are liable for the harms they have caused.
However, Virginia uses a system called contributory negligence, unlike most other states in the U.S. This system bars you from compensation if you are at all found to be at fault for your accident. In other words, if you are even 1% responsible for your injury in the court's eyes, you will be unable to get compensation from the party who was 99% responsible for your injury.
This is one reason why it's so important to get help from knowledgeable Virginia personal injury lawyers, like the team at Rutter Mills. We will work to compile evidence of the other party's fault, giving you an opportunity to get the compensation you deserve.
Filing Your Virginia Personal Injury Claim on Time
An important consideration regarding your personal injury claim in Virginia is the deadline to file it. According to Virginia Code §8.01-243, almost every personal injury claim has a deadline (called the statute of limitations) of two years.
This means you must file your claim within two years of your injury in order to retain the right to file a lawsuit against the at-fault party. However, that's not the whole story. There are several instances in which your case's deadline might differ. Usually, that means you are required to file your claim earlier.
For example, claims involving employees of the government may need to be filed within months of the incident. Similarly, medical malpractice claims need to be filed far in advance of the two-year mark.
If you have any injury that you think may qualify for a personal injury claim, your best bet is to contact a skilled Virginia attorney who can handle your paperwork and file your claim on time.
Dealing With Insurance Companies After Your Personal Injury Claim
One crucial thing to remember in any personal injury claim is that insurance companies, despite their claims, are NOT on your side. They are for-profit businesses whose goal is to pay as little as possible for your incident.
It's best to discuss your case with a Virginia personal injury lawyer before talking to insurance companies. However, if you do talk to an insurance agent, remember the following tips:
NEVER

admit to any fault in your injury

Answer questions as clearly  as possible

If you ever feel uncomfortable, tell them you'd rather wait to speak with an attorney before proceeding with questions
Insurance companies may pressure you into accepting lowball offers immediately after your accident. In those first few days or weeks, you may not fully understand the extent of your damages and how much you're truly owed. However, accepting an initial offer can mean you are barred from seeking the full compensation you deserve in court.
It is always better to speak with an experienced attorney before discussing your case with an insurance agent. At Rutter Mills, we have lawyers on call day or night to answer your questions and help you in your time of need.
Our Virginia Personal Injury Firm's Proven Track Record
Rutter Mills has earned numerous legal accolades and recognition, such as being on the Top 100 Trial Lawyers list, the Million Dollar Advocates Forum, and Super Lawyers of America. Our personal injury attorneys take great pride in helping injured individuals and their families on their path to recovery.
When you are suffering physical, financial, and emotional hardships caused by serious injury, you need a legal advocate who truly cares about your well-being.
We are proud to be able to serve some of the following Virginia cities and surrounding areas:
The tireless pursuit of justice is our passion, and we consider it a privilege to advocate for those who suffered through no fault of their own. Our carefully curated team of attorneys is confident, knowledgeable, driven, and professional.  
We represent plaintiffs in a wide range of personal injury matters including:
Traumatic brain injuries (TBIs)

Catastrophic injuries

Burn injuries

Broken or fractured bones

Neck injuries

Contusions

Lacerations

Eye injuries

Psychological injuries
If you are in need of a reputable Virginia personal injury lawyer who isn't afraid to go toe-to-toe against insurance companies, corporations, and governmental agencies, reach out to us to arrange a free consultation.
Get a Free Consultation With Virginia Personal Injury Lawyers Today
Our VA personal injury attorneys are ready to take your call today. If you have been injured in a serious accident through the actions or negligence of another person or organization, you deserve compensation. Put our discipline, experience, and dedication to work for you.
Rutter Mills is renowned in Virginia as a powerful, results-driven law firm. We have a proven track record of landmark settlements and courtroom victories. If we are not able to secure a fair settlement on your behalf, we are always prepared to take a case to trial.
You can schedule your FREE consultation with our proven Virginia personal injury attorneys today by calling us or contacting us online. You don't pay a fee unless, and until, we get you the money you deserve!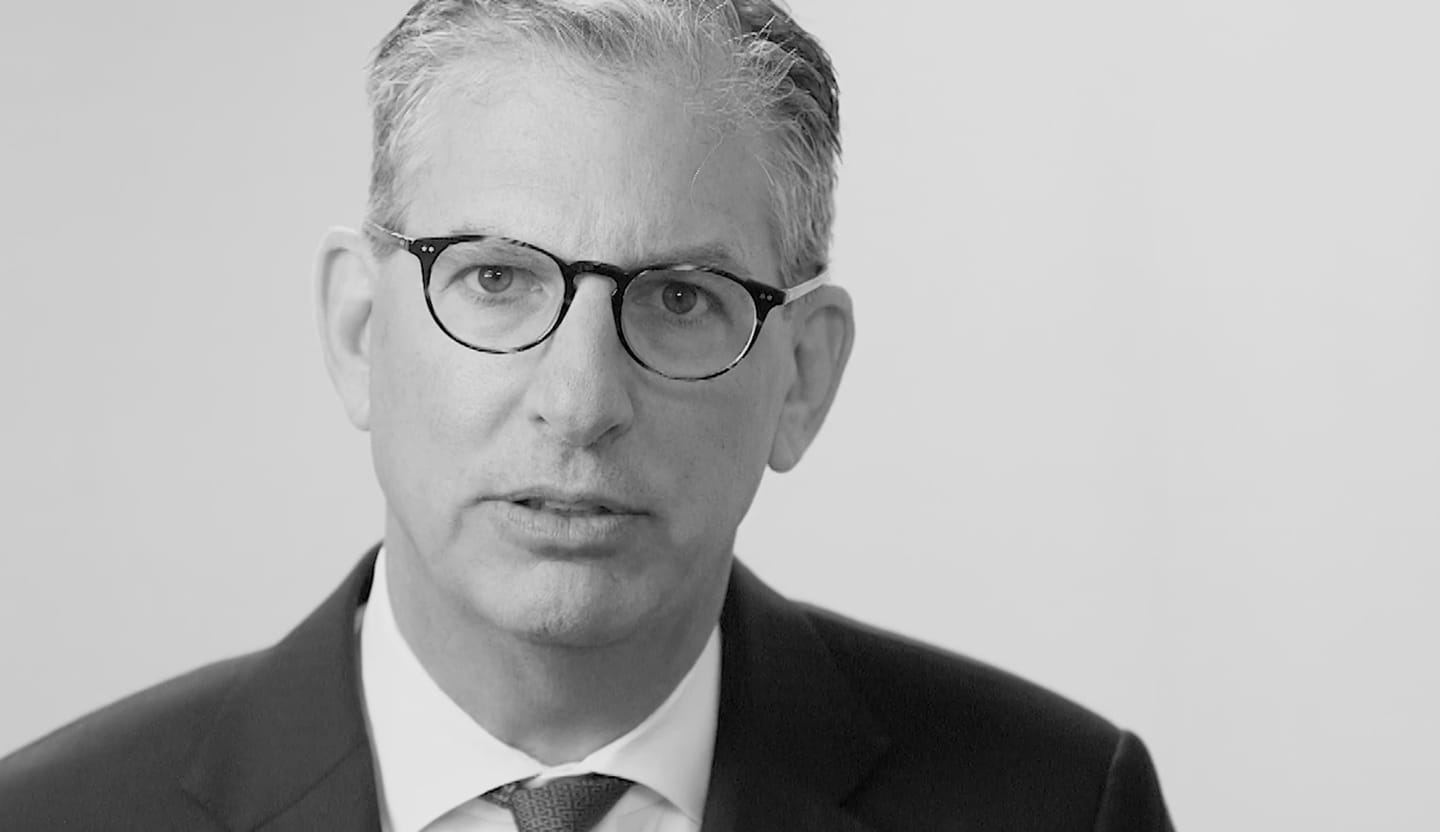 Your Lawyer Matters
When you've been injured, you've got a lot at stake - but so does the insurance company. Walking into the court room with a serious lawyer makes all the difference. Watch our video to learn more about Rutter Mills. Your lawyer matters.
"Nothing makes you feel more vulnerable than being hurt or ill, and nobody likes to ask for help. But when you need it most, we're at our best. We give our clients the confidence and support they need to know they'll be taken care of – that they'll get the best outcome possible, even in the face of a very bad situation. "

– Brother Rutter
What Our Clients Say
"The staff at Rutter Mills worked for me from the first minute I was in their office. They called and emailed every week and kept better records than I did. I was injured and had to undergo two operations from the accident. The recovery period was long with many physical therapy sessions over the next year. The staff emailed me many times, asking if there was anything they could do to make me feel better during my recovery. During this time my attorney was active in filing the paperwork for court litigation, but was contacted by the other law firm that wished to discuss settling my case. Depositions were done and the final one was scheduled and I was present to complete that phase of the case. My attorney got a maximum award for me and I will be forever grateful for his and their staff's work and attention during my time of legal need. Rutter Mills will be my only call if I ever need legal representation in the future."