Norfolk Truck Accident Lawyer
There is little to match the emotional trauma of a collision with a commercial truck. The injury and impact of a severe truck accident are lasting, perhaps taking you months to fully recover – or in some cases, leaving you with permanent repercussions.Fortunately, a Norfolk truck accident attorney from Rutter Mills can help you get back on your feet. 
We'll be able to evaluate the accident and determine the compensation you're entitled to for medical, property damage, and other expenses. Once we figure out the right dollar amount to support your needs, we'll make sure the insurance companies don't shortchange you – or if they do, we'll bring your story before a judge. Either way, you will get the money you deserve for your recovery.
Get Payments You Deserve After an Injury
We've all witnessed horrendous accidents on I-64's highways and exit ramps. As the victim of a truck accident, you may feel like you're on the losing side of an upward battle, whether facing tremendous expenses or the pain of your injuries. But you don't have to fight alone. 
There are a number of expenses you can get compensation for, especially with the help of a Norfolk truck accident attorney. If you're thinking about pursuing a claim for a truck accident injury, contact our team to learn how we can help you get payment for damages like:
Medical bills. When it comes to truck accidents, the most important factor is your health and well-being. Our experienced lawyers can win you compensation for both short and long-term injuries you've sustained.
Property damage. If you've been in a truck accident, it's very likely that your car has been damaged or totaled. A Rutter Mills lawyer can get you compensation to cover the cost of repair or even the purchase of a new vehicle. On top of that, we also help you secure payment for a rental car to use while your car is in the shop.
Emotional distress. Truck accidents can be extremely frightening and cause psychological impacts that may take years to resolve. If you're dealing with emotional trauma from a truck accident, our lawyers can help you pursue a claim for any PTSD, depression, or anxiety you might be experiencing.
Lost income. If you were injured in a truck accident, you probably missed work while you were receiving treatment or recovering. In some instances, victims sustain long-term disabilities that bar them from work for years or significantly reduce their ability to earn wages. If your accident left you unable to work, schedule a free consultation with our skilled lawyers. We'll get you reimbursed for income you've unfairly lost.
Renowned Personal Injury Lawyers You Can Trust
Rutter Mills has over 60 years of experience handling truck accident cases just like yours. The nuisance of intersections like the one at Northampton, Princess Anne and Military Highway has gotten under everyone's skin at least once–including ours. We've lived it, too – which is why our team of lawyers brings a great deal of local experience to every case they handle, getting recognition for their services on multiple occasions.
Since 2018, our team continues to be commended by U.S. News' "Best Law Firms" awards. Our team has appreciated tremendous praise from our past clients who understand and have benefited from our main goal: helping victims get support mentally and financially to get their lives back on track.
We Help You Get the Most Out of Your Compensation
Our Norfolk team of truck accident lawyers can also maximize your compensation in other ways. In Virginia, you can legally earn interest on injury compensation. When your injury payments are delayed, we'll use our knowledge of Coastal Virginia law to demand interest payments for you, ensuring the fullest coverage possible for your recovery needs. 
Getting help from an experienced lawyer can help you save time and sanity, so you can savor time with your kids at the Virginia Zoo or spend that well-deserved Saturday wandering the Chrysler. Talk to an attorney who can help you get the right amount of money to sufficiently cover the medical attention and treatments you receive, and put you on a swift path to recovery.
How to Pay for a Norfolk Truck Accident Attorney
Our extensive experience in Hampton Roads has taught us about the dire repercussions of a run-in with an 18-wheeler. We understand how expensive it can be to recover from a truck accident. When you partner with us, we'll bring you in and hear your story in a free consultation. We do not charge upfront fees for our legal services. 
You don't have to worry about calculating payments because our lawyers work on a set percentage of your settlement.You can rest at ease while we fight for the settlement you deserve. When your lawyer reaches a fair settlement amount with the insurance company (or when you receive your court-awarded payment), a portion is simply used to pay our lawyers' fees. 
If your case is unsuccessful, you are not responsible for paying our lawyer's fee, but keep in mind there are fees separate from our services: court costs, filing fees, expert witness fees, and court reporter bills. Facts like these may hide under the surface, so we like to make the legal process as transparent to you as possible. Because we believe in guiding our clients from start to finish, complaint to payment.
Don't Settle for Less: Maximize Benefits With a Lawyer
On average, truck accident claims take longer to settle than regular car injury cases because truck accident claims are more complicated than car accident claims – not to mention trucking companies usually have more insurance coverage than an average car driver.
With such extensive insurance coverage, the truck company's insurer will do everything they can to pay you as little as possible – always targeting a dollar amount that falls well below what you really need for recovery. This can lead to lengthy legal proceedings, confusion, and heartache. 
If you've been in a truck accident, don't accept a settlement from the offending driver or their insurer before you talk to a lawyer. Insurance companies are known for offering settlements that aren't enough to cover your expenses. 
You can save yourself from worry by partnering with our Norfolk truck accident attorneys. We have the knowledge and experience to deal effectively with insurance companies and secure you the fairest payout to support your recovery and well-being. 
Who's at Fault in a Truck Accident Lawsuit?
Many people assume they are limited to filing suit against the truck driver who caused the crash. But in fact, you could have other options when it comes to filing a lawsuit.
In many cases, you can sue both the truck driver and their employer. For instance, if the company knowingly hired dangerous drivers or failed to maintain the vehicle in safe working order, our attorneys can go about proving they were at fault for your damages.
Other potential points of blame include defective part makers, truck repair mechanics, or even the state or local governments responsible for road mal-maintenance.
What Do Our Lawyers Do to Support Your Claim?
In order to get you the highest payment possible, we'll need enough evidence to prove that the other driver was responsible for the injuries and emotional duress you've suffered. We'll gather evidence from a number of sources including:
Driver logs. Trucking companies require their drivers to keep a log of their working hours and rest breaks. It is illegal to overwork truck drivers because fatigued drivers are more likely to cause accidents. If a driver's log shows that they were working without breaks during the day of the accident, your Norfolk truck accident attorney can use that information to get you damages.
Accident scene experts. We have access to the best accident experts. They'll be able to use evidence from the scene of the incident like tire skid marks, and vehicle damage to prove the offending driver is liable for the crash.
Cell phone data. Using a cell phone while driving is distracting and can cause accidents. If the truck driver was using their cell phone at the time of the accident, we'll be able to find out by accessing their phone records. By proving they were distracted, we can hold them responsible for your injuries.
Electronic data recorders. EDRs are devices installed in almost every truck on the road today. They record data like truck speed, brake usage, and other information about the vehicle. Since truck drivers can easily falsify their work logs and lie about their driving habits, our lawyers can use data from their EDRs to prove their negligence caused the accident.
What to Do After a Truck Accident
Our lawyers will do everything in their power to help you pursue your injury case. And if you wish to take active part in the process, there are a number of things you can do directly after an accident to improve your chances of receiving a fair insurance settlement or jury-awarded payment:
Get medical help. Tending to your health is top priority. 
Talk to the police. Calling the police and giving them a detailed report of the incident is always a smart decision. Their report can be used in court to prove that the defendant is responsible. Plus, our lawyers can use this police report as we defend your right to receive ample recovery payments.
Save your story for a lawyer. Though you might feel obligated to apologize to the other driver – even if you're positive the accident was their fault – any record of your apology can be used in court to minimize the validity of your claim.
Take photos of the scene. Photo evidence of the accident scene can be used in court to boost your claim. Giving your lawyer any photos you took will help them build support for your case.
Don't sign anything. Insurance companies are known for sending truck accident victims early settlements. These settlements are usually low-ball offers and should never be signed without an attorney's advice. A truck accident lawyer in Norfolk can review any settlement documents you receive and help you understand when you're being short-changed versus when you're offered a fair payment.
Common Truck Accident Injuries
Truck accidents can lead to a variety of bodily injuries. The severity of them depends on a wide range of factors. If both vehicles were traveling at high speed, they could be particularly severe.
Understanding the injuries that come with a truck accident is the first step in proceeding with your claim. Experienced truck accident attorneys could investigate this and advise you on your potential compensation based on how badly you've been hurt. Some of theses injuries include:
TBI (traumatic brain injuries)
Severe burns
Amputations
Whiplash
Paralysis
Spinal cord injury
Internal bleeding
Cuts and bruises
Death
Broken bones
Protect Yourself After Losing a Loved One in an Accident
In the tragic event of losing a loved one, there is nothing to quantify your grief and loss. Our Rutter Mills team is no stranger to the frequent catastrophes faced by truck accident victims. 
This is why we fight for your justice the best way we can: we'll fight for any financial support and treatments you need to help you through your difficult time. If your spouse or family member passed away as a result of a truck accident, you can pursue a claim and may be entitled for loss of consortium compensation for the following losses:
Sorrow and mental anguish
Loss of love and companionship, or Loss of guidance, comfort, and advice
Loss of consortium can be harder to prove in court than bodily and property damages, but our expert lawyers know how to reach a value that supports and promotes any healing you need to overcome your losses. In order to gain consortium damages, it's helpful to have the following evidence:
Your testimony. If you can testify to the psychological impact that your spouse or family member's wrongful death has had on you, the court will gain a greater understanding of the consequences that the defendant's reckless actions have caused.
A personal diary. It's never easy to express our loss in words. But keeping a diary during the days following your loved one's accident can validate your testimony and help the court understand the harm you've suffered in your personal experience. 
Access to therapy records. Addressing your mental health with a support team will be crucial for your healing. If you sought mental health counselling in the wake of your spouse's injury or wrongful death, your attorney can use the records of your treatment to receive financial support for your emotional distress.
A Lawyer Can Help You File on Time
It's understandable you might hesitate to bring attention to your accident and your distress. It may feel easier to just settle for the minimum that an insurance company will pawn off on you. But when it comes to your healing, you deserve to recover in full – with the full support you need and the full compassion of a team fighting for you. 
As your legal advocates, we make it our duty to take you through the legal journey as  transparently as we can. You should know there is a legal deadline to file your claim, also known as Virginia's statute of limitations:
You must file a truck accident injury claim within two years after the date of the accident. 
For wrongful death cases, you have two years from the date of death to file.
The sooner you talk to an experienced truck accident attorney in Norfolk, the sooner you can get the compensation you need to pay your medical bills, fix your car, get back up from your accident and move forward. 
Contact Our Team of Norfolk Truck Accident Lawyers
If you are injured, we'll assist you with more than just filing a lawsuit. We'll investigate the facts of your accident to get you the compensation you are entitled to. Our experienced truck accident attorneys in Norfolk are ready to help you recover.
Activate your right to recovery with an injury claim by calling us or filling out a contact form on our website to speak with our team in a free consultation.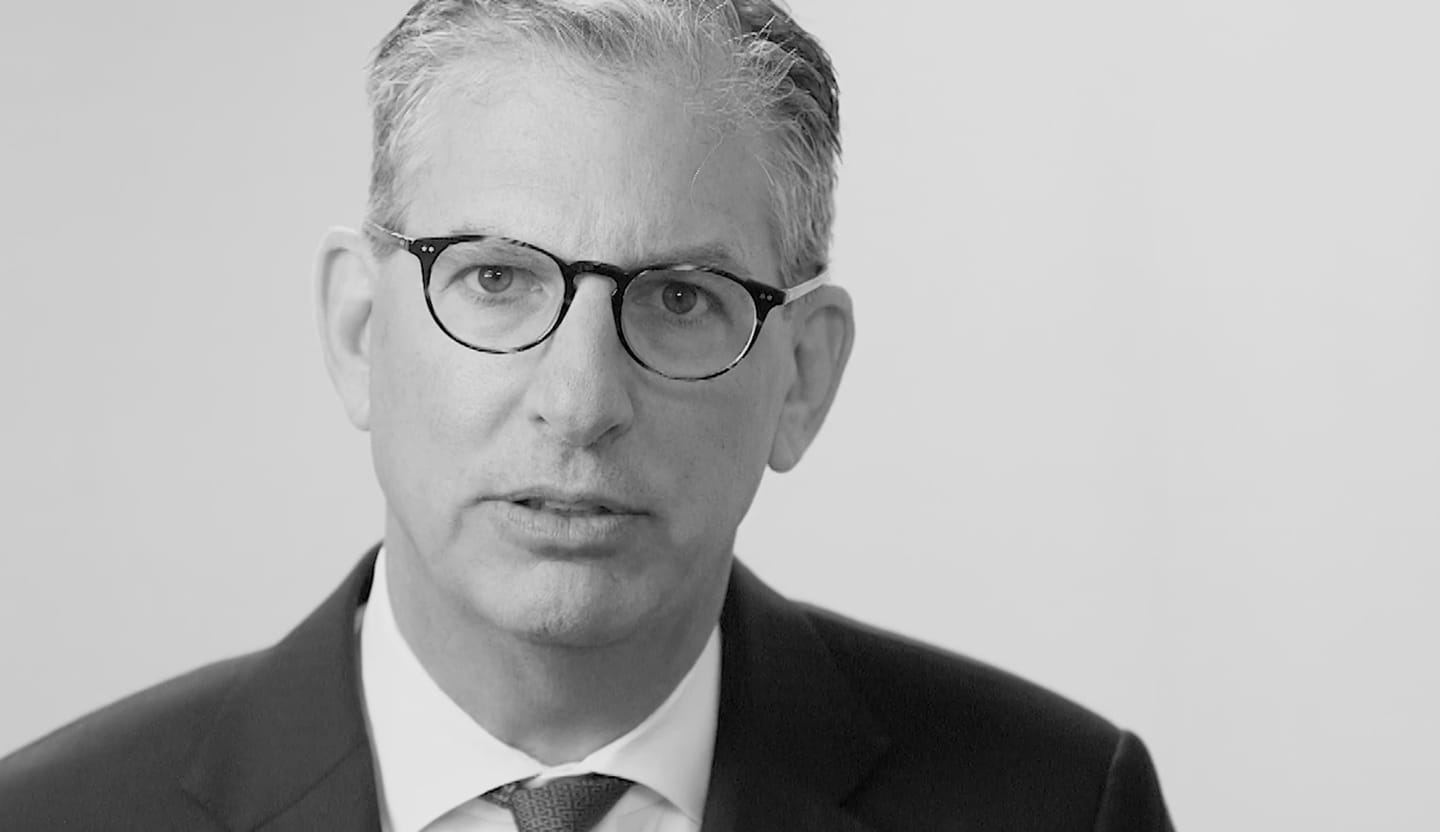 Your Lawyer Matters
When you've been injured, you've got a lot at stake - but so does the insurance company. Walking into the court room with a serious lawyer makes all the difference. Watch our video to learn more about Rutter Mills. Your lawyer matters.
"Nothing makes you feel more vulnerable than being hurt or ill. And nobody likes to ask for help. But when you need it most, we're at our best. We give our clients the confidence and support they need to know they'll be taken care of – that they'll get the best outcome possible, even in the face of a very bad situation."

– Brother Rutter
What Our Clients Say
"After the car accident I didn't know where to turn. The insurance companies were no help and the bills were piling up. I called Rutter Mills and they were so nice and considerate on the phone. They helped me with my settlement and actually got me more money than expected."